Whether you're visiting for a day or settling in for a week or more, knowing the practical travel details will make your stay in Osh more enjoyable. Covering everything from how to secure a visa to how to buy a SIM card, this information is a starting point for your trip planning research. (Be sure to visit our separate page dedicated to transportation information.) If there's something else that we can help with as you plan your travels in the region, please get in touch — the entire Destination Osh team is committed to helping you experience an authentic Kyrgyz welcome.
Kyrgyzstan's visa-waiver policies is among Central Asia's most liberal and inclusive visa policies. If you're heard that traveling "the 'Stans" is difficult, then you aren't talking to someone who has visited Kyrgyzstan, where citizens from more than 60 countries receive visa-free entry for between 30 and 90 days, depending on the nationality (this program covers most of North American, European, and CIS countries). Not on that list? Don't worry, a check your eligibility to qualify for visa-on-arrival.
If you're among the countries not included in the visa-waiver or visa-on-arrival programs, an online e-visa application process offered by the government makes the process seamless and easy. Note: E-visa holders qualify for entry only via specific airports and land borders (check the e-visa website for the most up-to-date list). Before applying, have all of your dates firmly in place as Kyrgyz visas are date-specific, meaning you will supply precise entry and exit dates and these dates are included on your visa.
Please thoroughly research the visa requirements for your unique situation before booking your travels in Kyrgyzstan, and please note that all foreign nationals must enter the country with a passport valid for the duration of their stay.
Osh is a large city with a number of easy options to handle your money. The Kyrgyzstani Som is the official currency in Kyrgyzstan (check the current exchange rate) and most travelers prefer to withdraw local currency from ATMs located around the city — most ATMs in Osh support international bank cards. You'll need local currency for daily life in town, when shopping at the markets and bazaars, entering the historical sites, booking local tours, and for transportation. Credit and bank cards are widely accepted at some accommodation providers and larger restaurants, but you should always anticipate that much of Osh operates on a cash-preferred economy.
Osh is a large and vibrant city where locals speak a range of local languages — Kyrgyz, Russian, and Uzbek are most common. English is becoming more common, particularly with younger generations, but you will still find many places only speak Russian and/or Kyrgyz, or only offer menus in Cyrillic. Locals at the markets and bazaars are delighted, however, to interact and communicate through smiles and gestures, so don't let language barriers prevent you from enjoying the genuine welcome Osh locals love to give international visitors. Additionally, consider carrying a Russian-English phrasebook or install a translation app on your phone to make communication easier. You can also stop by the Destination Osh Visitor Center for a range of local maps, information, and support from a staff that speaks fluent English.
One trek in the area requires a permit. Travelers leaving from Ozgorush Village in Batken must book a permit one month in advance via a local partner in Batken city. You will need assistance from a tour operator or the local Community Based Tourism Association (Visit Alay operates in Osh and one coming soon to Batken) to secure your trekking permit before you arrive. If you need additional assistance, contact Destination Osh for the information you need for a successful trek.
Staying Connected / WiFi / SIM Cards
Internet is fairly easy to find in Osh, and the city has an extensive mobile data network. Additionally, most accommodation providers, restaurants, and cafés offer free wifi. Travelers with an unlocked or international phone can easily purchase an inexpensive Kyrgyz mobile data plan. SIM cards are affordable travelers can purchase short- and long-term data and voice plans to fit any situation. Bring your passport to one of the main providers — Beeline/MegaCom/etc. — to buy a local SIM card and data plan, then top up your credit at kiosks around the country. MegaCom has the best rates and data service in the Osh region, but any will definitely work. The Destination Osh Visitor Center also offers free wifi and use of a laptop for any traveler passing through town.
Osh is a large city with a number of high quality hospitals and clinics if you fall ill during your visit. Among the municipal hospitals, the best option would be Gor. Bolnica (157 Kurmanjan-Datka Street) — however, you are unlikely to find anyone English-speaking. Private hospitals in town would have more reliable care and are more likely to have some English-speaking staff (contact Destination Osh if you need assistance).There is also a large selection of pharmacies throughout the city. Because English is not guaranteed, you should always carry a printed card listing any life-threatening allergies translated into Russian Cyrillic.
Before traveling, travelers (and particularly trekkers) should obtain comprehensive travel insurance that covers all overseas medical costs, including: medical evacuation, repatriation of remains, and legal costs. Check your policy for any exclusions and, in particular, make sure that your policy covers the activities you will enjoy while in the region.
Kyrygzstan in general is a safe country for travelers, and Osh in particularily is open and welcoming to foreigners. The country's long history as a thoroughfare for travelers has made it a place where race, religion, and culture do not stand as an obstacle to enjoying all the city offers. Osh is safe, on the whole, and crimes against tourists is very rare. That said, travelers should always maintain an awareness of their surroundings. Although petty theft is not common, keep an eye on your belongings and bags when at restaurants and cafes, and maintain awareness of your wallet, purse and smart phone when shopping at busy markets.
If you encounter any issues and need to file a police report for theft at the Osh City Police Station (129 Kurmanjan-Datka Street, at the intersection with Bayalinov Street). You must file a written report at the reception office, and within one to three working days they will provide you a receipt of the theft. Note: No one at the police station speaks English so you should first contact your guesthouse, or the Destination Osh team, for assistance.
A few telephone numbers you should know for Kyrgyz local emergency services:- 101 for Fire Station- 102 for Police Station- 103 for Ambulance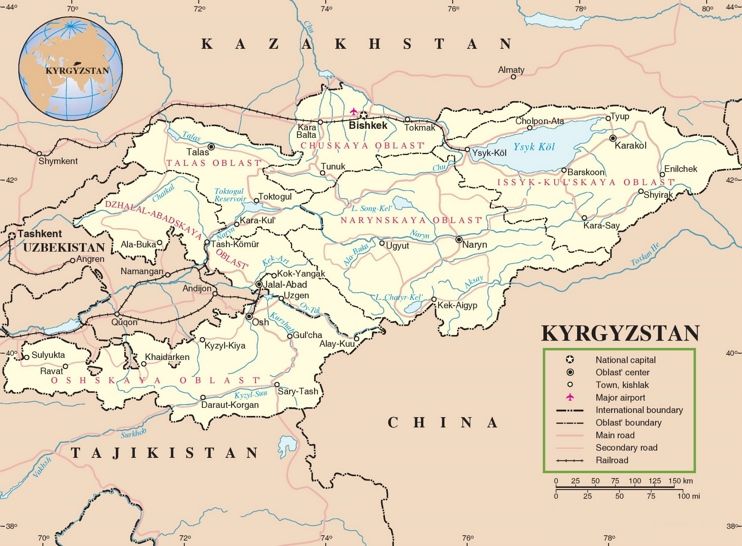 Узнать больше
Practical Travel information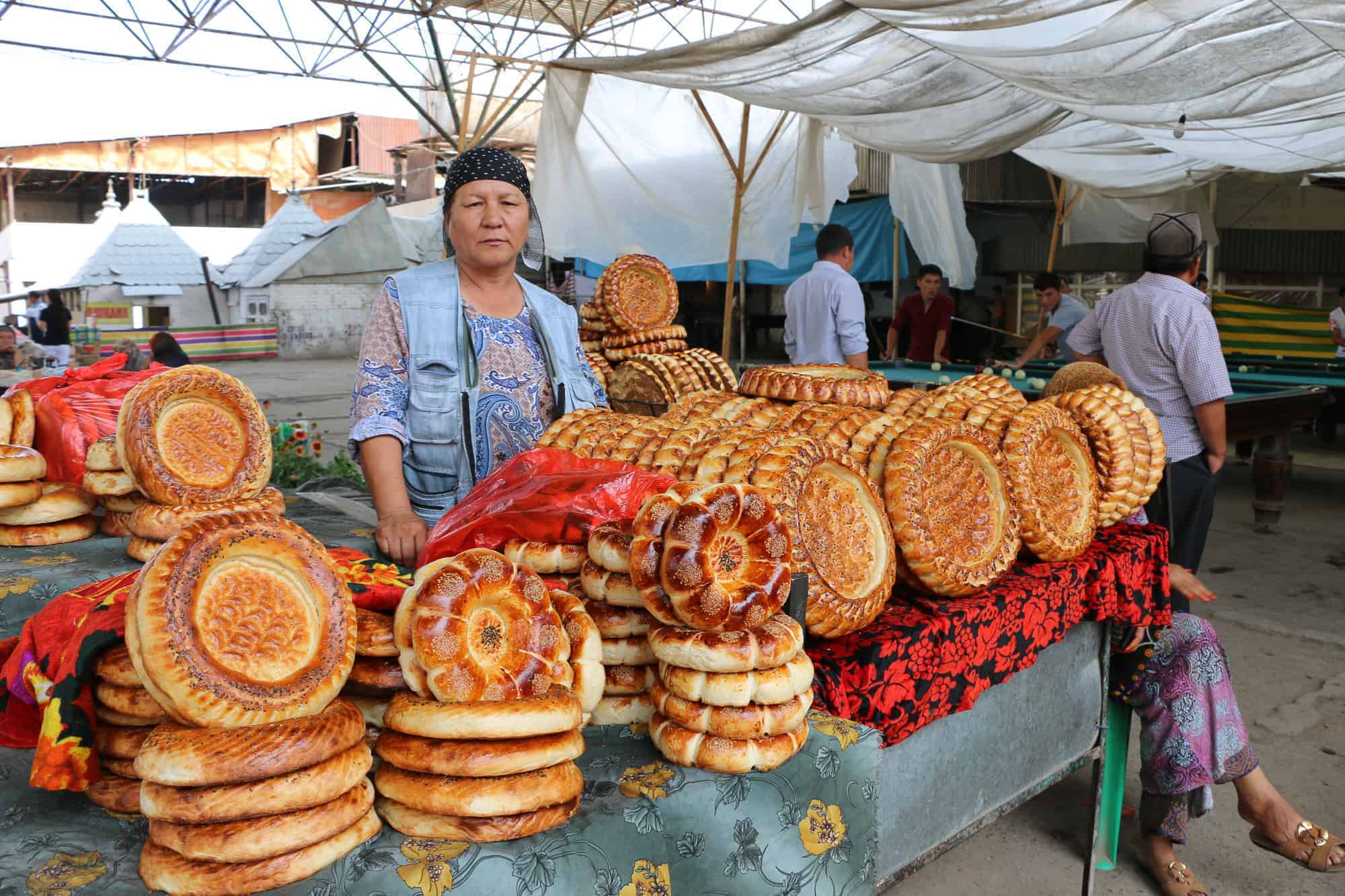 Узнать больше
Restaurants and Cafes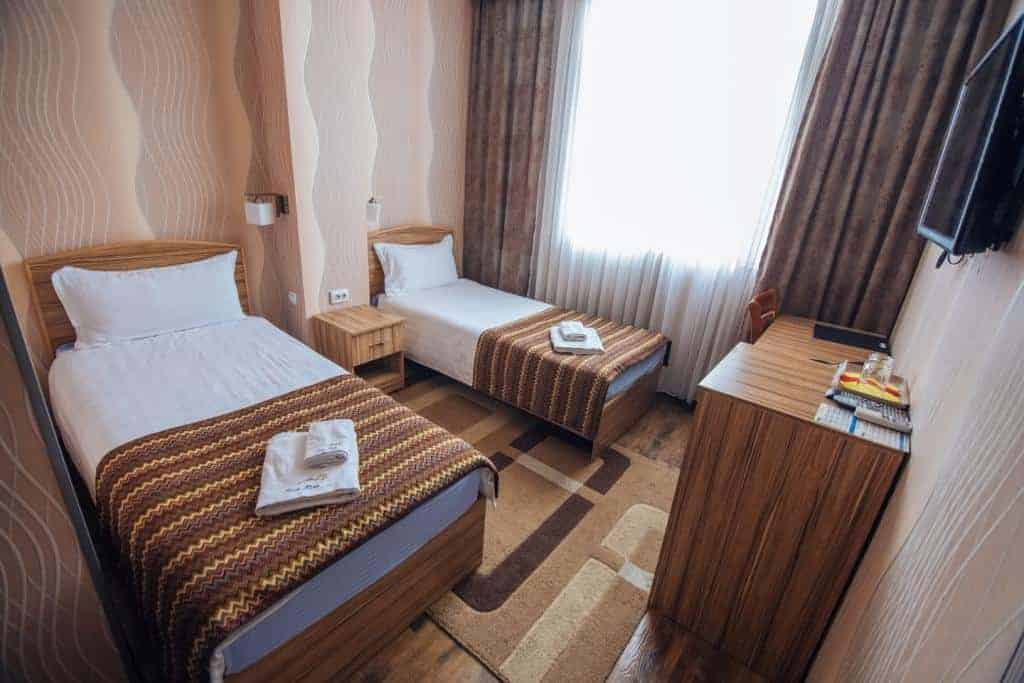 Узнать больше

Where to stay

;